Logos
From TransitionSheffield
This page is for logos, banners and any other stuff related to Transition Sheffield identity etc.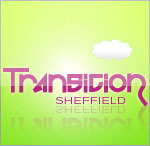 This is the new logo design used on the wiki.
It's also available as an A4 sized JPEG: [1]

This logo is also in vector (EPS) format so can be resized to any size. File:Transiton-sheffield.eps.
Transition Sheffield logo The old logo in SVG format